Interested in Reasonably-Priced ADA Compliance for Your Website?
We have a solution for you, including all of this:

The most simple and direct way for you to see the capabilities of our compliance solution are right here on our website. Click the orange handicap link on the left of our site. An extensive list of functions can be accessed and tested right now, try it. 
Our solution is accessiBe, a highly sophisticated application we apply to your site.  We are a Certified accessiBe Reseller. When you engage us to set up your website compliance, you pay the same yearly fee as you would if you do it yourself. Use our experts and don't pay more!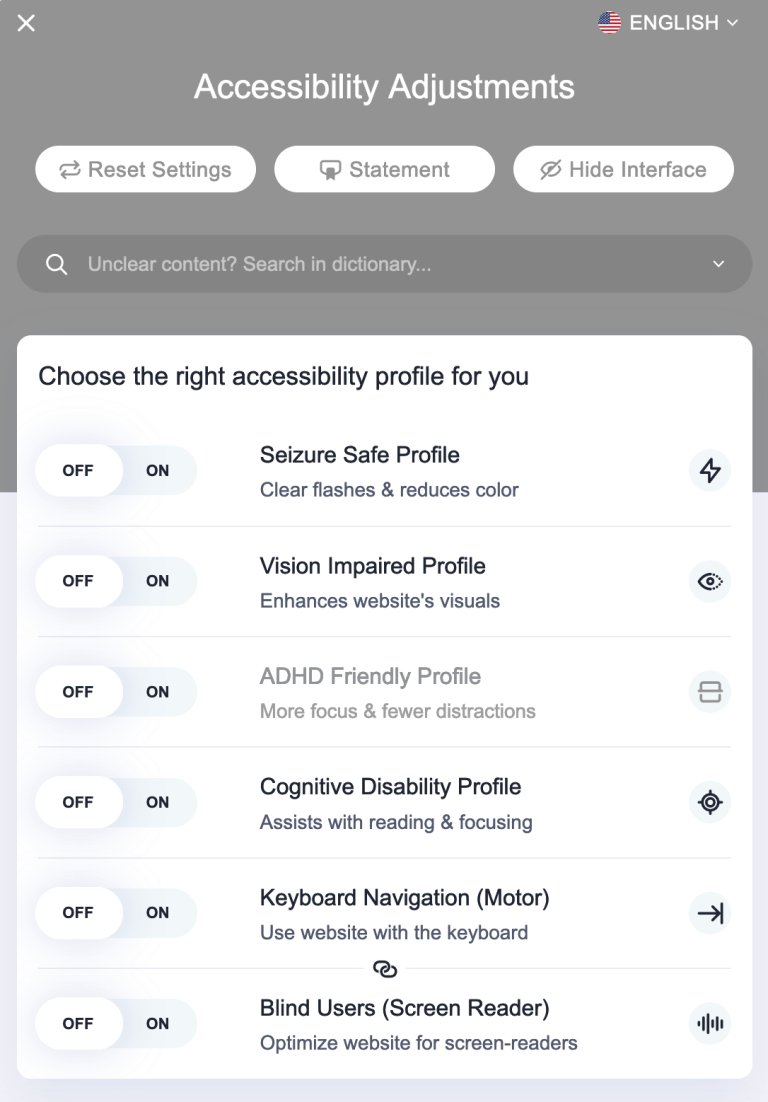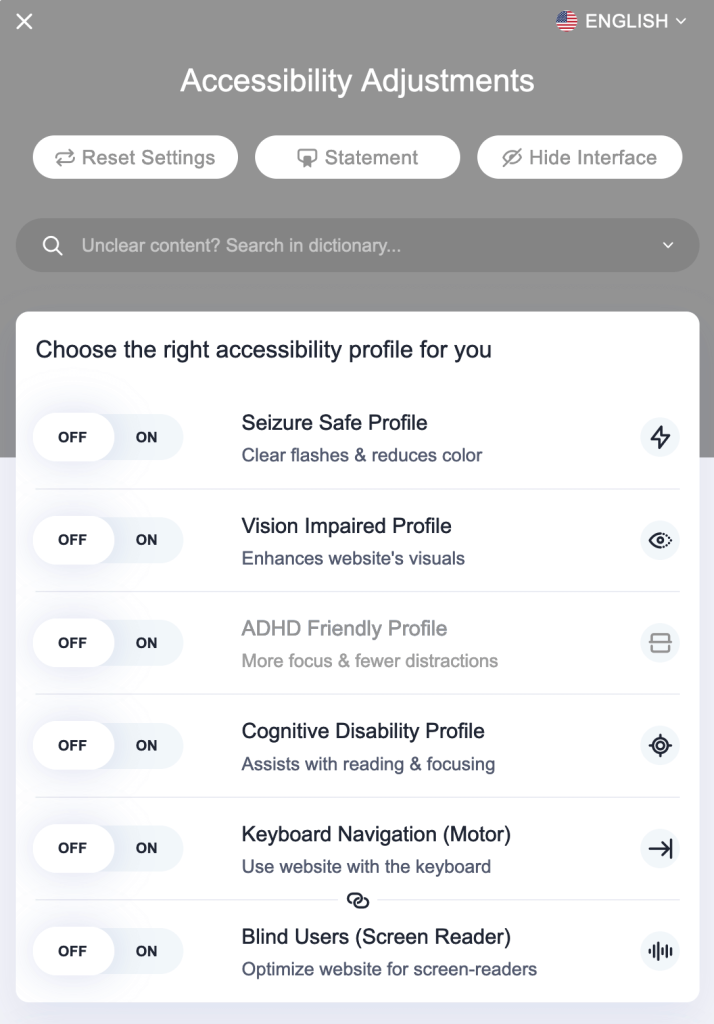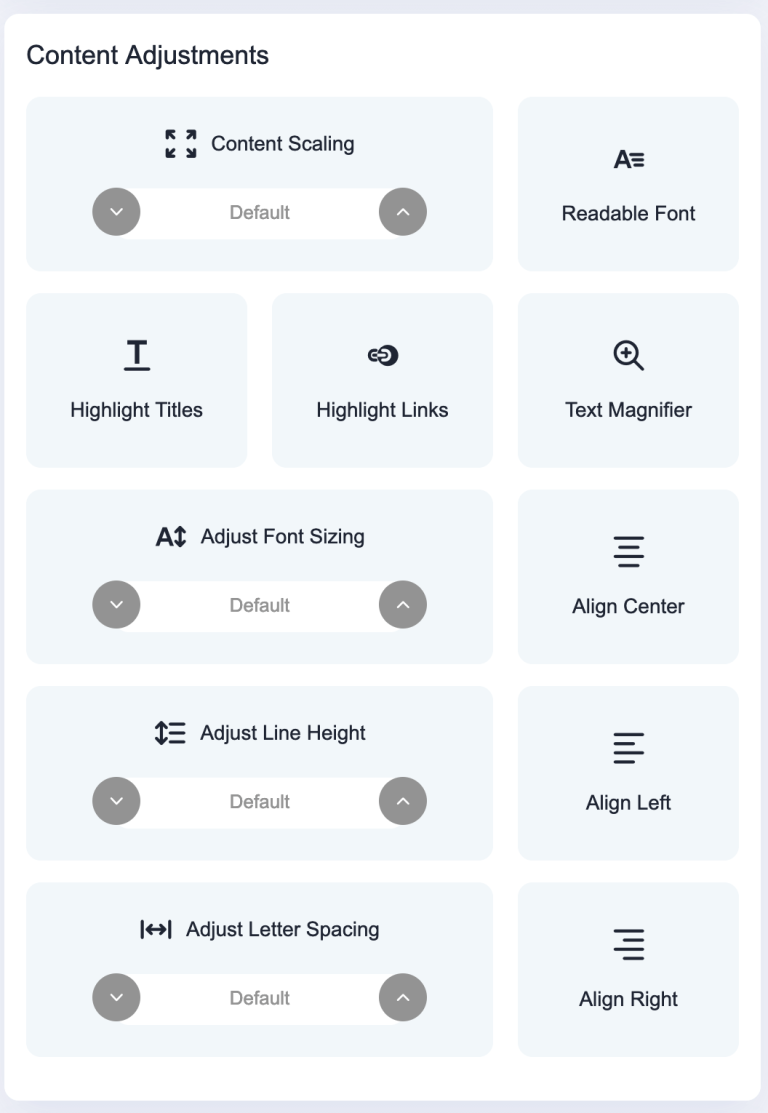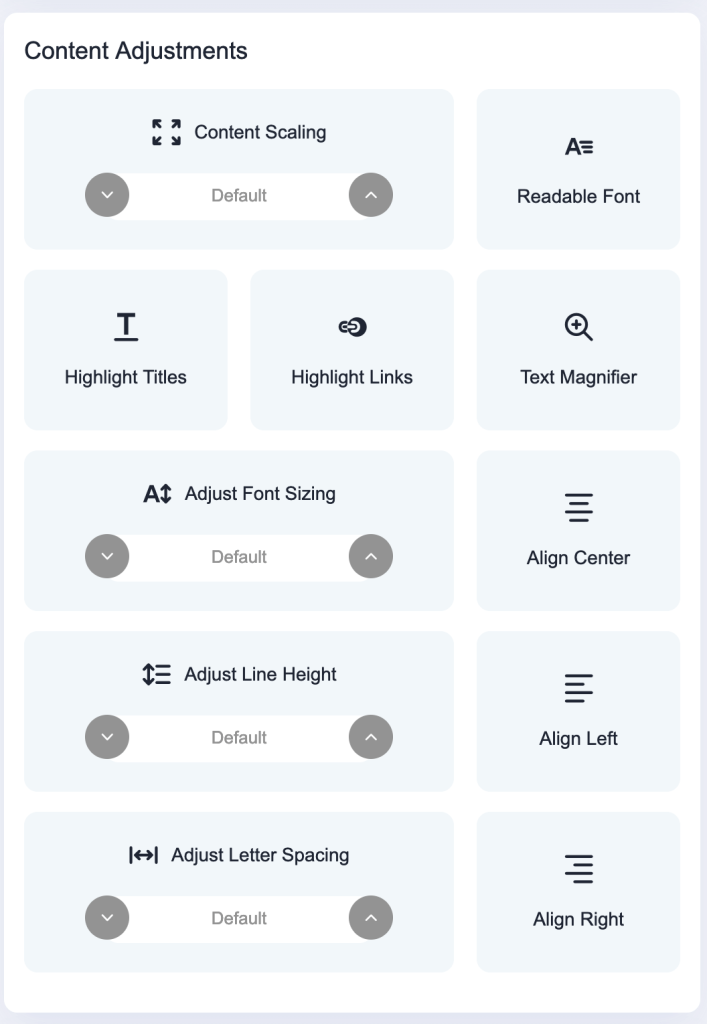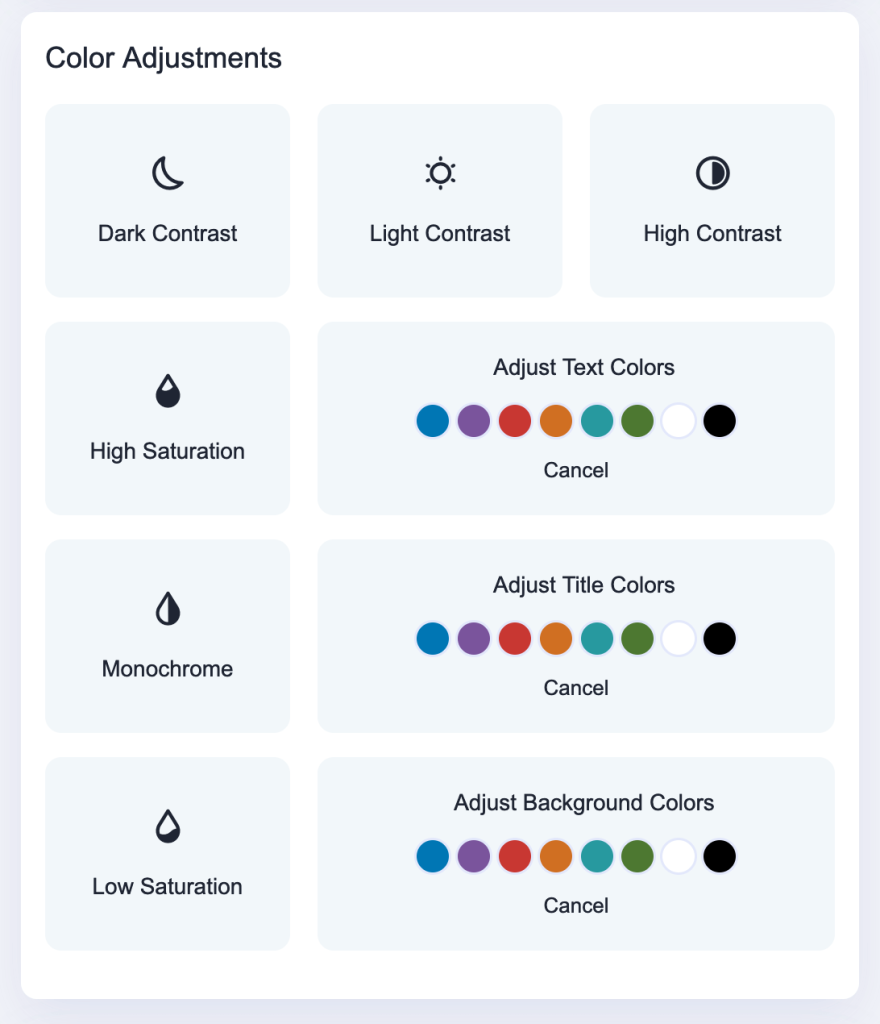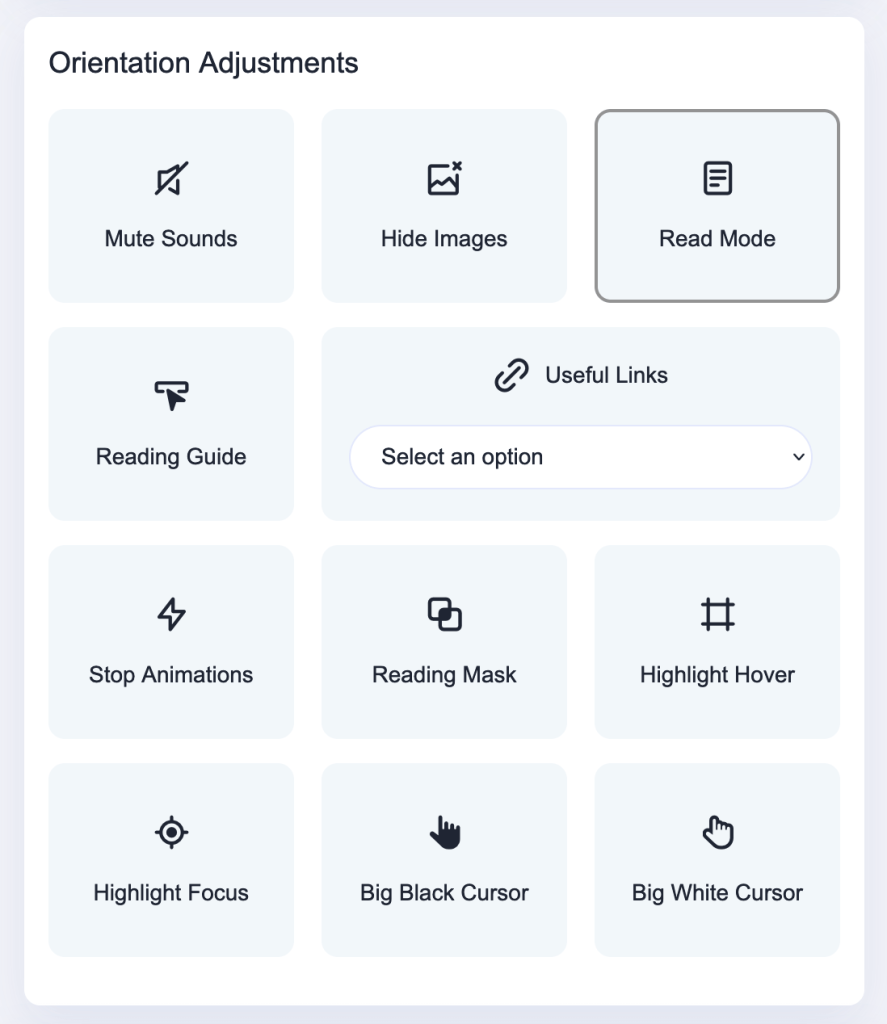 Just a few of the things asccessiBe does:

Font Handling
Users can increase and decrease font size, change type, adjust spacing, alignment, line height, and more.
Color Handling
Users can select various color contrast profiles such as light, dark, inverted, and monochrome. Additionally, users can swap color schemes of titles, texts, and backgrounds, with over 7 different colors.
Animations
Users with epilepsy can stop all running animations at the click of a button. This includes videos, GIFs and CSS flashing transitions. Content highlighting users can emphasize important elements, such as links and titles. They can also highlight particular focused or hovered elements.
Audio Muting
Users with hearing devices may experience headaches or other issues due to automatic audio playing. This option allows users to mute the entire website instantly. On-demand dictionary We utilize a search engine that is linked to Wikipedia and Wiktionary, allowing people with cognitive disorders to decipher meanings of phrases, initials, and slang on the spot.
Other Options
Users can change the cursor's color and sizing, view in printing mode, enable a virtual keyboard, and much more.
Ongoing Compliance
After the initial remediation, accessWidget will re-scan and re-analyze a website every 24 hours to maintain ADA and WCAG compliance within any new content or pages that are added.
Price
Automation allows accessWidget to significantly cut the costs of becoming compliant, and ultimately makes the process of web accessibility, accessible. 
per year, per domain for websites under 1,000 pages.
Visit the accessiBe website where you'll find in-depth info on the technology, litigation support, testimonials and so much more.